Welcome to the website for St. Declan's Way
Saint Declan's Way is a pilgrim walking route linking Cashel in County Tipperary and Ardmore in County Waterford. It follows the route that Declan took when going to Cashel to meet Saint Patrick in the fifth century. In turn, it is the way that Pilgrims have taken to visit Saint Declan's monastery, holy well and grave in Ardmore for the past one and a half thousand years.
__________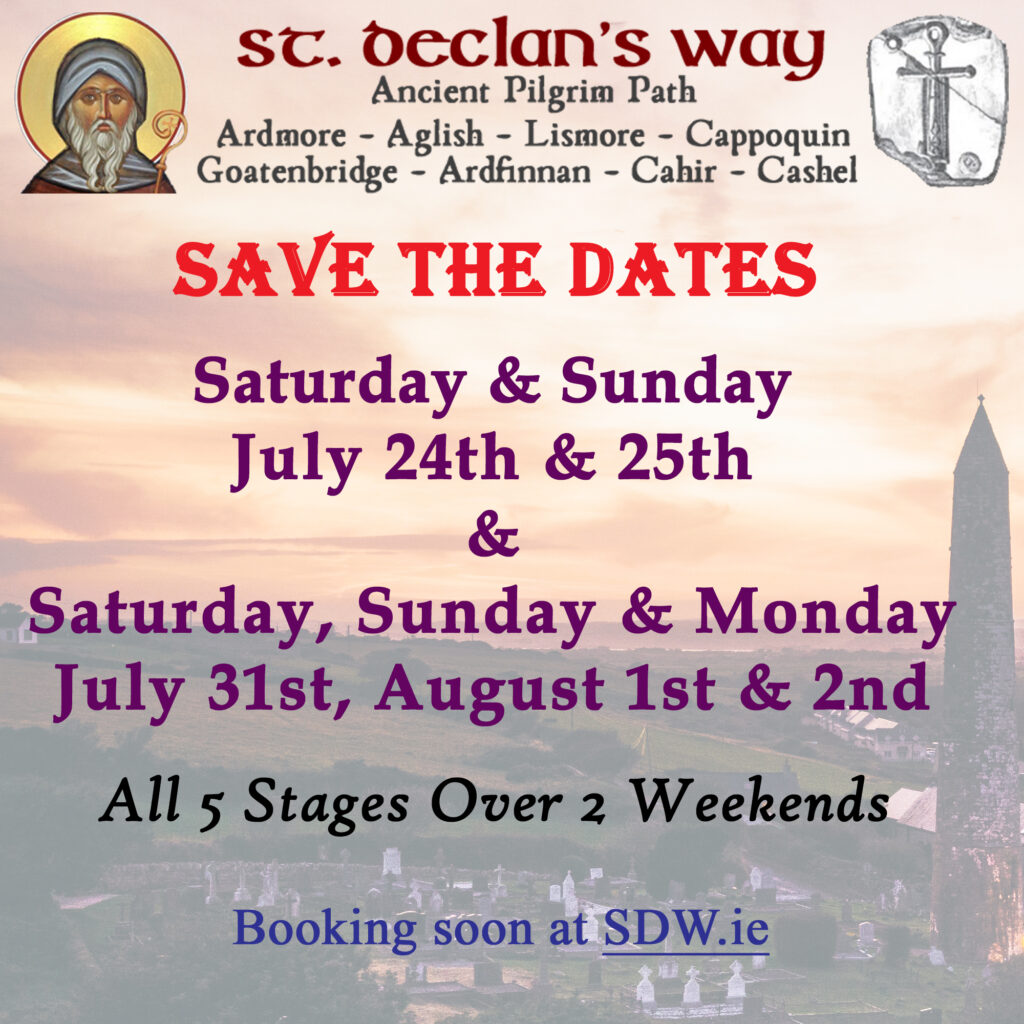 To be informed when booking begins either sign up for an email (right hand  side of the page) or Follow the Facebook Page.
__________
The St. Declan's Way Committee, a voluntary group with representatives from along the route, having been working since 2015 to revive this ancient pilgrim path. Work is progressing thanks to funding of €150,000 from the Rural Recreation Fund, Department of Community & Rural Development. We anticipate that the route will be fully signposted, waymarked and officially approved during 2019. Keep an eye on this website and the Facebook page for updates.
Anyone who wishes to walk the route can now follow the Blue Waymarkers (with added SDW Duibhín Deaglán Navigation arrows) to negotiate St. Declan's Way.
If you are looking for guided tours of St. Declan's Way please drop a line on [email protected] and we'll point you toward the most appropriate provider.