On Sunday, September 26th, you can take a walk around the lovely seaside village of Ardmore and support St. Declan's Way in the process.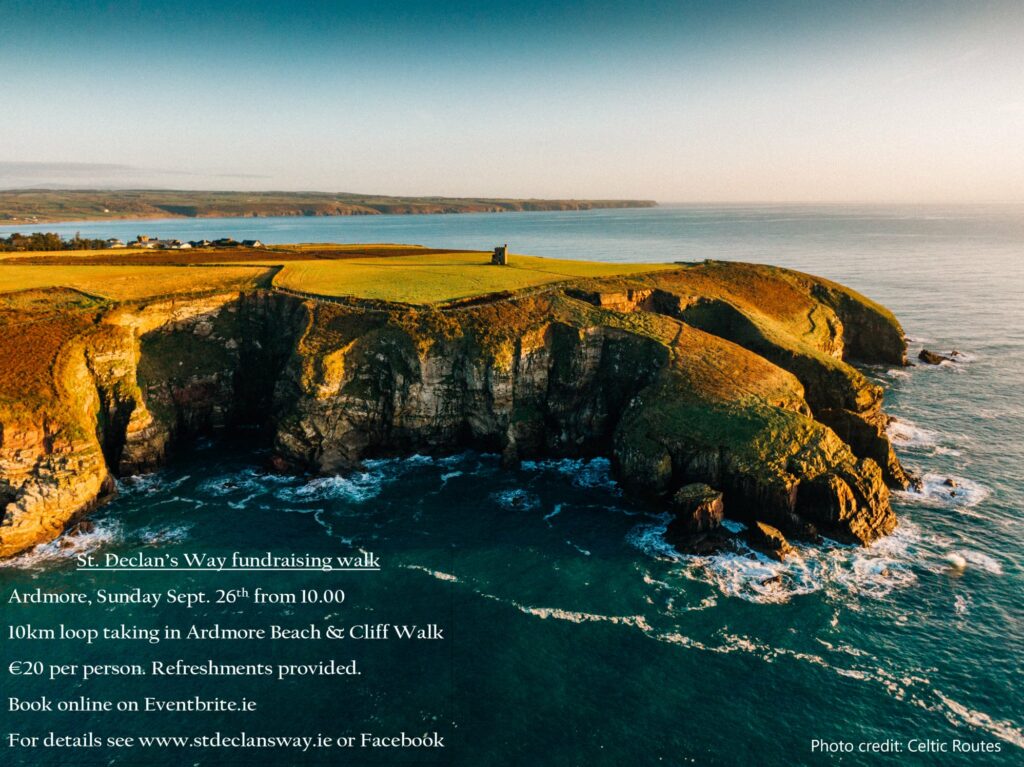 The St. Declan's Way committee is running a 10km fundraising walk that will take in part of the trail, including Ardmore Beach and the Cliff Walk. Beautiful scenery and rich heritage are guaranteed.
Walkers can join one of four walking groups that will depart 'Halla Deaglán', in the centre of Ardmore, at half hour intervals starting at 10.00 a.m.
Tickets are on sale via Eventbrite at the following link https://bit.ly/3l8zZy0.
Proceeds will go towards the management, maintenance and marketing of the trail.
Looking forward to seeing you all in Ardmore.