Come and visit the seaside village of Ardmore in West Waterford on July 16th and join the St Declan's Way team for a 10km walk!
The route will take in the beautiful beach, the spectacular cliff walk and the fascinating history and heritage of this wonderful place. Starting at St. Declan's National School in the village, this looped walk will take you around Ardmore and its rural hinterland. It promises to be a great walk in good company at the height of the summer and just over a week before St. Declan's feast day on 24th July.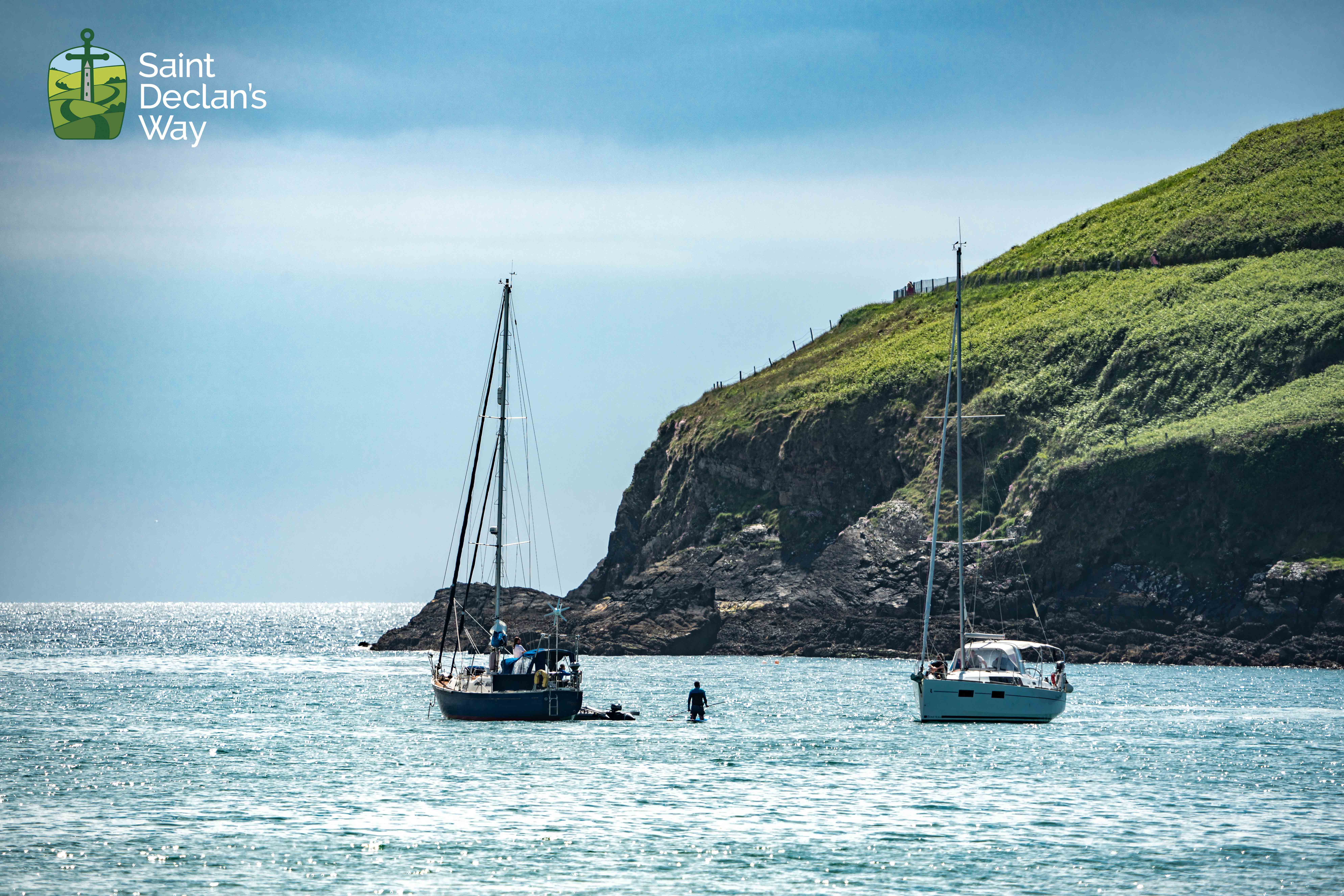 Volunteer marshals will be present to guide you along the trail and to point out local sites of interest. Walkers are asked to avail of free parking in Ardmore Motor Home Park (GPS 51.9566, -7.7279) and pre-event registration takes place at St. Declan's National School (GPS 51.9513, -7.7314 ).
Registration starts from 9.00 and the walk will depart at 10.00 with the estimated time to complete the walk being 2-2.5 hours.
Light refreshments will be available afterwards. Walkers are also requested to sign out at the end of the walk in the National School. Places are limited and tickets can only be purchased online via Eventbrite, so book early!
This event is a fundraiser for the St. Declan's Way Steering Committee, a voluntary management group for the St. Declan's Way pilgrim walking trail.
St. Declan's Way is a 115km national walking trail linking Ardmore and Cashel, Co Tipperary. See www.stdeclansway.ie for more information or find us on Facebook or Instagram.