St. Declan's Way on RTE's 'All Walks of Life' with Mary McAleese
Tune into RTE1 next Friday evening, January 22nd 2021, at 8.30 pm where St. Declan's Way takes centre stage on 'All Walks of Life'.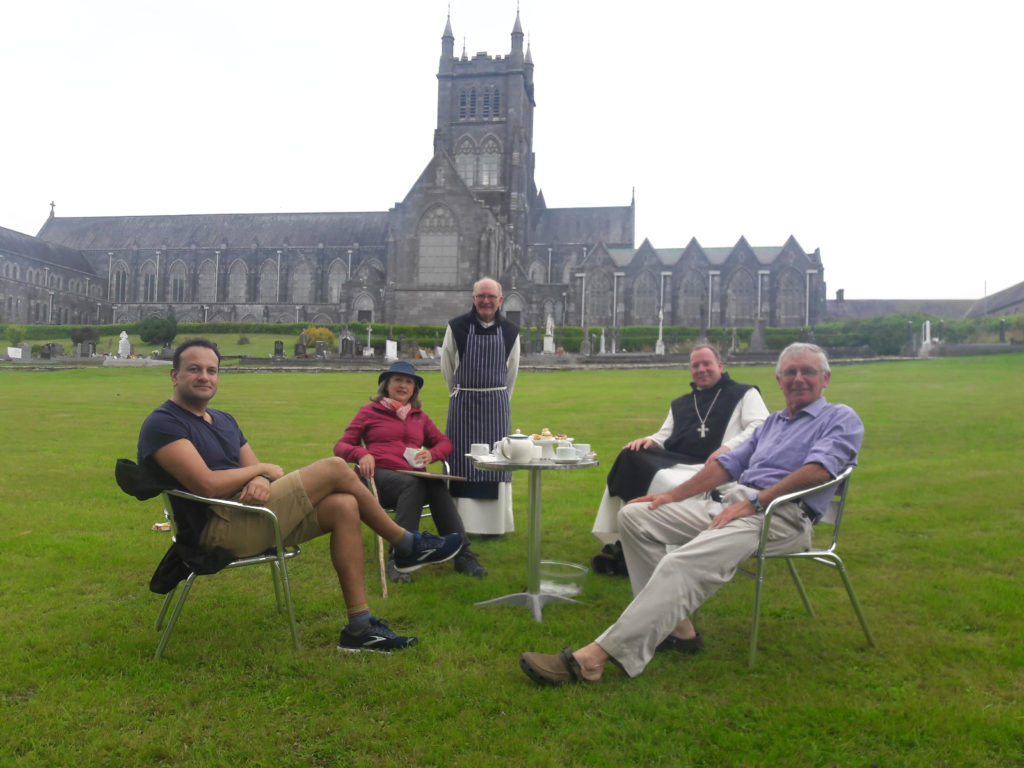 Presented by former President Mary McAleese, this episode features Tánaiste Leo Varadkar TD whose Waterford connections are well known.
Filming took place last August around Mount Melleray Abbey and Ballyrafter Woods.
The St. Declan's Way committee is represented on the programme by Dick Lincoln of Ardmore who talks about the history of St. Declan.
The featured photo shows Dick Lincoln (far right) with Leo Varadkar, Mary McAleese, Fr Richard Purcell, Abbot and Fr Denis Luke, Mount Melleray Abbey.